The Skills Gauge Story
Skills Gauge was established in 2005 as a purely Technical Training provider specializing in Industrial Automation & Energy Saving. Over the years we realized the Global Industrial landscape was fast changing, and that the needs and demands of Industries could no longer be met with just generic technical training. A daunting challenge that is still prevalent till today is that Academic Institutions are unable to effectively meet the demands of Industries. The skills gaps particularly in the technical arena remain a mammoth challenge though efforts are being made to address them.
Skills Gauge was faced with a unique position to help manufacturers acquire or transform individuals in becoming technically sound. Years of providing training for various manufacturers showed there was a missing element in generic technical training. Efficiency in manufacturing is still unsatisfactory despite individuals receiving training. There were still quality issues, breakdown issues, high usage of spare parts and increased costs as a result. Skills Gauge evolved its Industrial Automation to merge with LEAN concepts giving birth to LEAN Industrial Automation with a focus that those who attend our training must be transformed into individuals who are technically sound but with a LEAN mindset. As a result of that new focus, process improvements, preventive measures and continuous improvement became end results.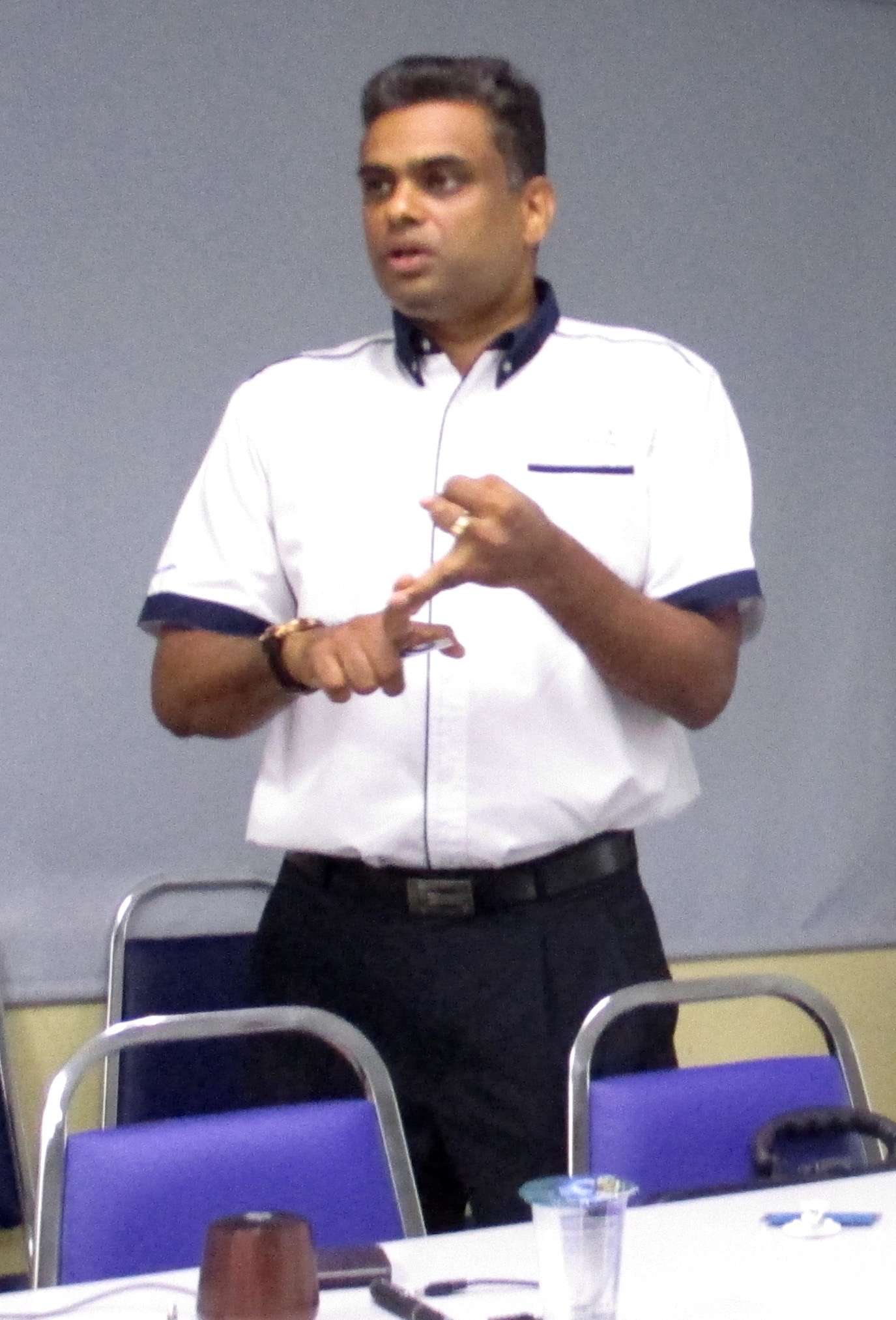 Founder & Managing Director of Skills Gauge
Naren Narasiah
Skills Gauge continued this journey of imparting technical knowledge to various manufacturers, industries and entities both locally and beyond the shores of Malaysia, but soon a new wave of challenges presented itself at a global scale. The ever increasing phenomenons of climate change, accelerating carbon footprint, and sky-rocketing cost of fuel are wreaking havoc on the cost of energy. This drives manufacturers to drastic measures such as critical labor retrenchment and spontaneous cost cutting,  which do not result in improved or sustainable healthy bottom lines. It compromises quality & businesses suffer. Manufacturers bleed money with increase in energy cost. This moved Skills Gauge to embark on its 3rd phase of evolution in providing the High Impact Energy Saving solutions for manufacturers. We felt it was critical to champion the environment which ultimately leads Manufacturers to becoming more energy efficient.
After 10 years of steady growth, Skills Gauge has come full circle in providing manufacturers 3 very crucial services.
1. Technical Skills in LEAN Industrial Automation and High Impact Energy Saving
2. Tools & Equipment provider for detection, measurement and analysis of Energy Waste
3. Energy Saving Consulting & Solutions such as comprehensive energy auditing
To be able to provide impeccable service with sound technical training & solutions, Skills Gauge is equipped with highly trained, experienced  and qualified consultants who provide the expertise. The Skills Gauge team is a group of field experts who specialize in various disciplines of Industrial Automation, Controls Technology and High Impact Energy Saving. We at Skills Gauge have been providing these services for over 10 years with constant skills upgrades for our own experts consistent with innovation growth in technology. Skills Gauge constantly challenges itself to meet the highest standards and best practices in manufacturing and continues to do so.
Skills Gauge is once again facing a new but a significant opportunity with the request to provide and share its programs and learning methodology to Academic Institutions. We look forward to playing a role in producing future talents that will transform Malaysia into a nation of highly skilled individuals. This progressive evolving of Skills Gauge has helped shape our core values to become passion and service driven, instead of profit driven, because that is where Skills Gauge derives its rewards from.
Skills Gauge-Re-engineering the Environment One Manufacturer at a Time